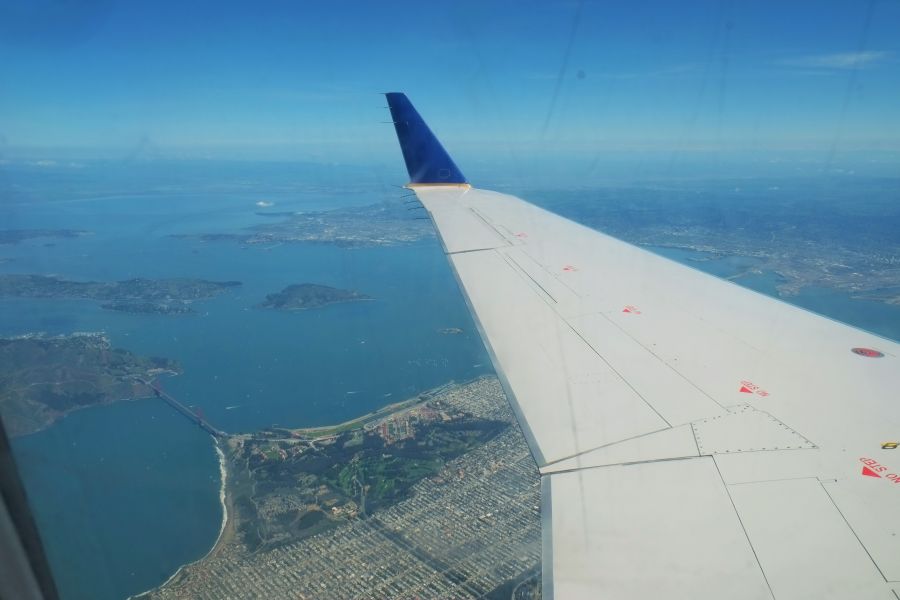 San Francisco, California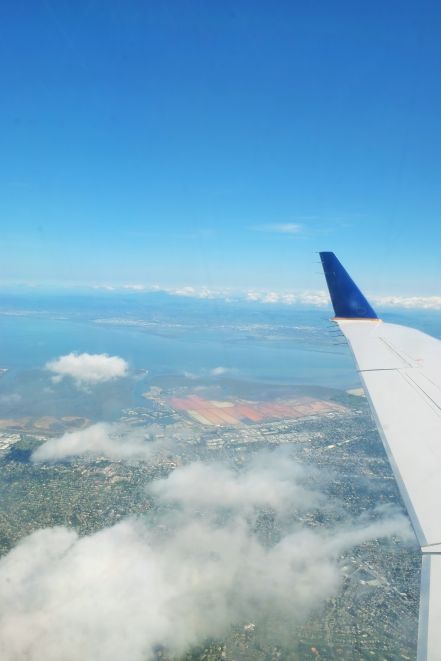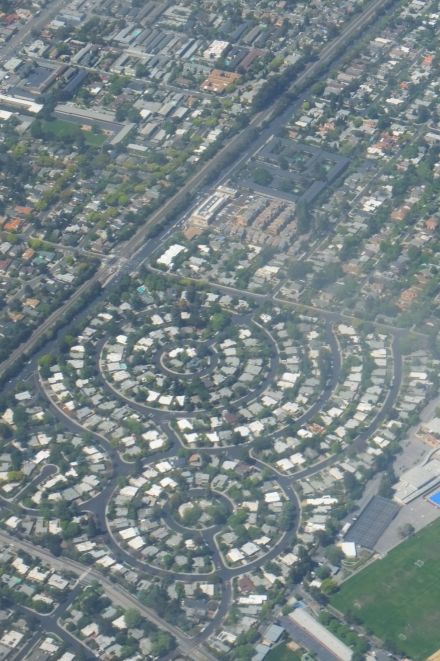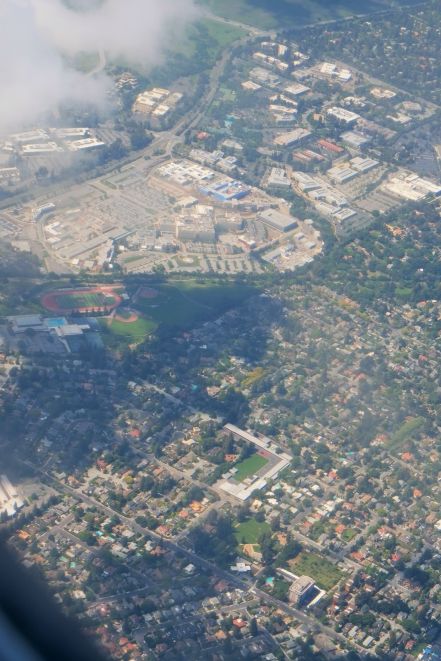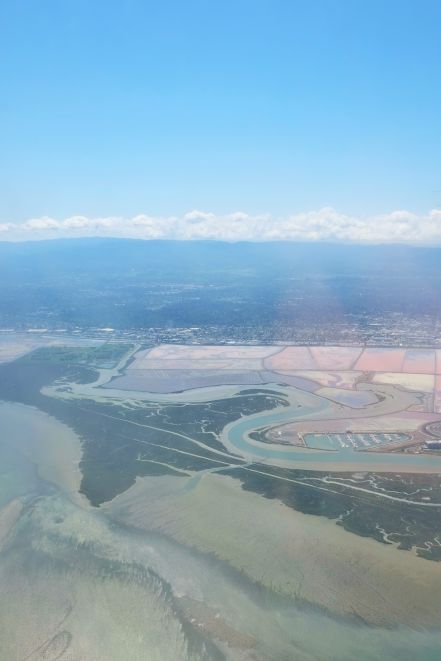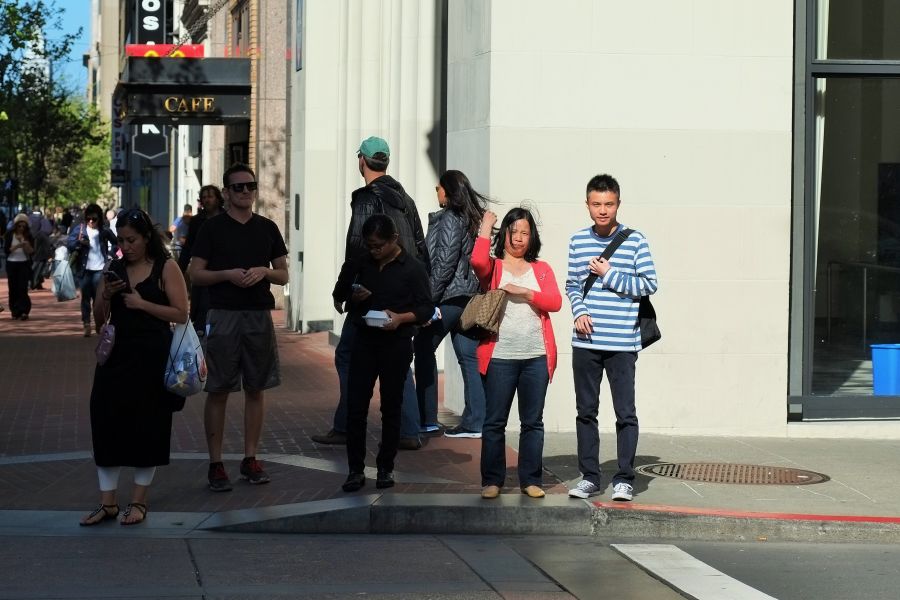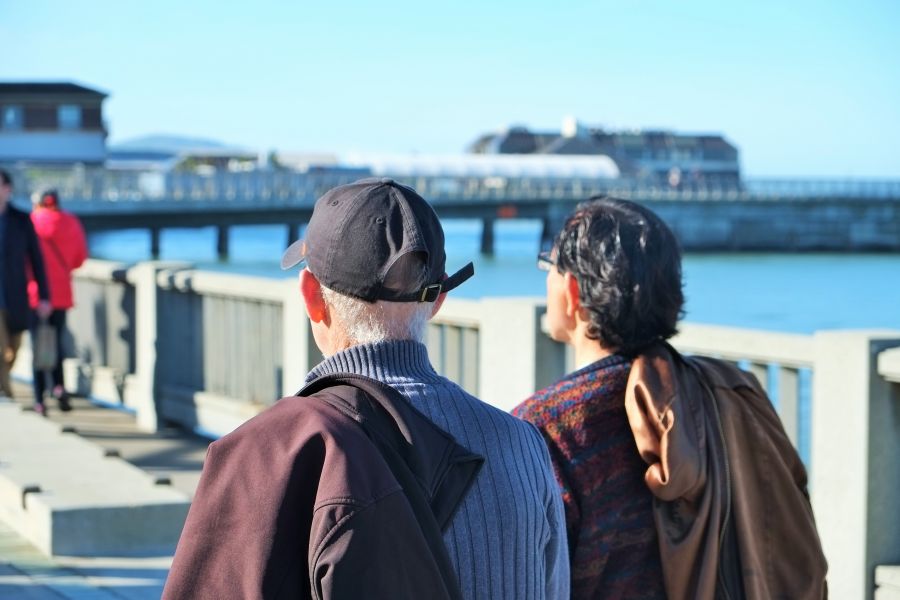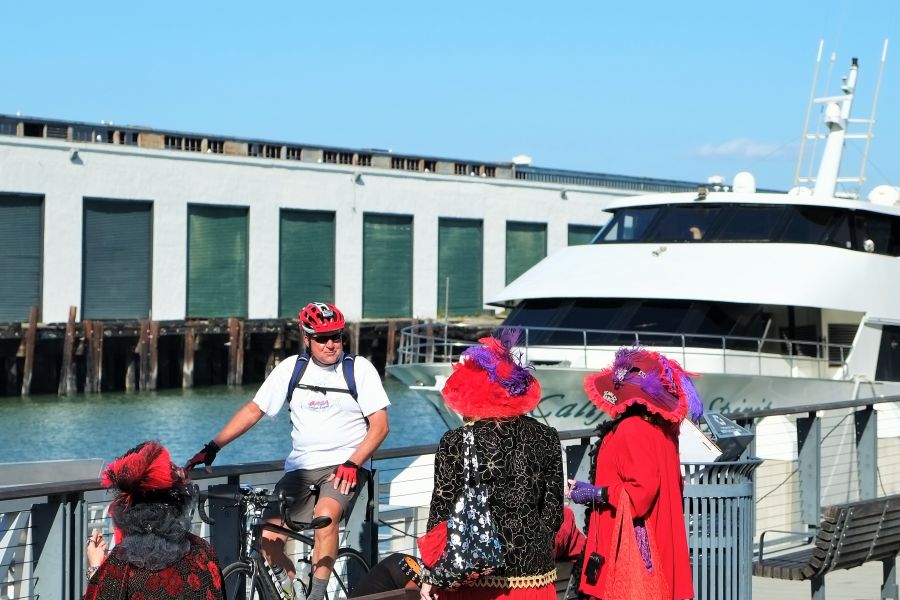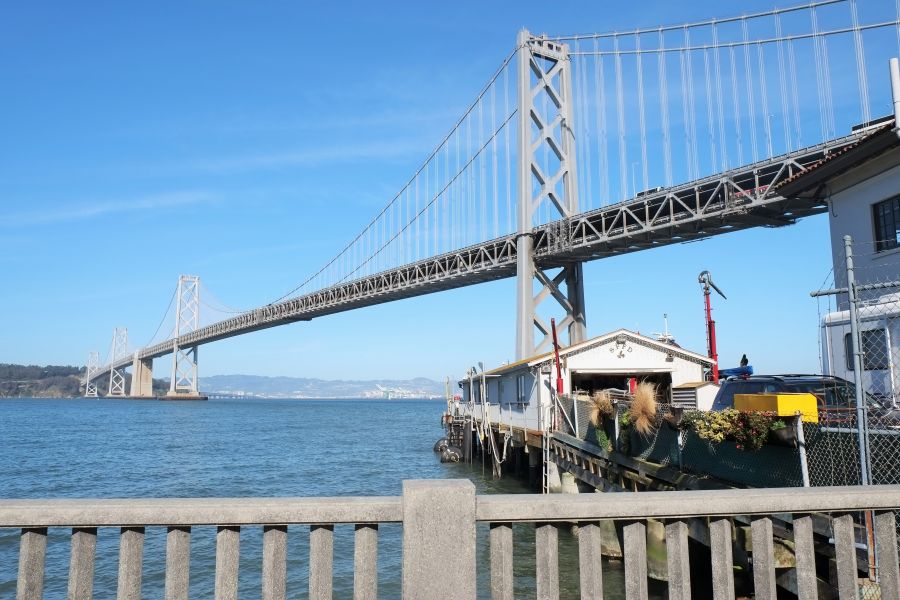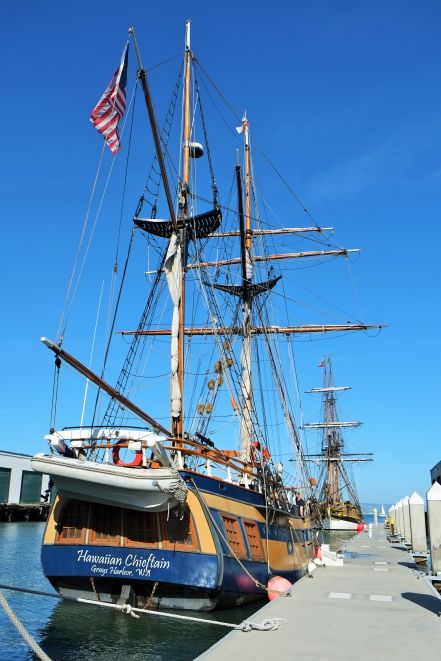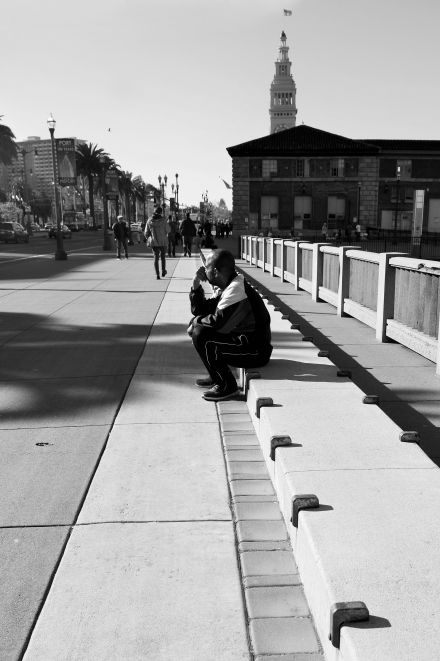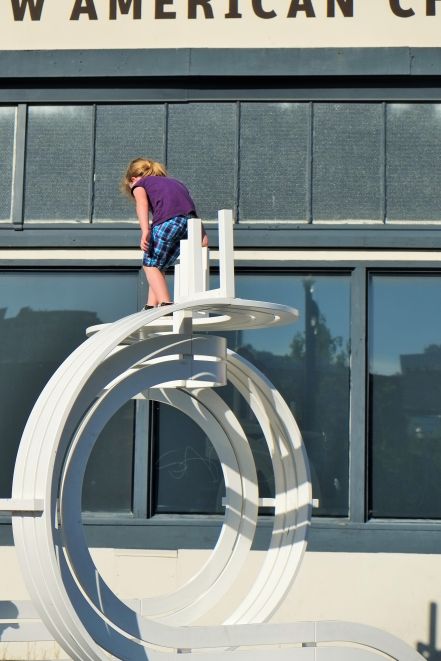 W
e flew from a cloudy Portland morning into the sun. It's something else to descend through puffy white clouds, watching their shadows stain the earth. Our first glimpse of the city was out of the cave of the metro, we stood blinking into the brilliant sun. As we ascended the stone stairs Powell street materalised before us: masses of cascading flowers, the rush of summer clad tourists who cheered as a trolley car rumbled down the hill. That hill! The art deco building soared upwards, their size magnified by the steep slope, I had never felt so dwarfed in my life. I guess these would appear thimbles when I arrived in New York.
We inched up the climb with our pack and feeling like dirty urchins entered the lobby of our hotel, two nights a Christmas gift from Dylan's father. After perusing the dress code of the hotel restaurant, we decided it better to wander the city in search of a meal. It was that time in the evening where the city glows, illuminating a random person or rubbish bin and elevating them to the divine. A walk at sea level allowed us to truly absorb the sheer height of city rising up from the wharf. A large bird stood in the middle of a empty lot "looking for his car" Dylan said, then off he sprinted to get some kms, leaving me to my favourite sport of trying to capture humans in their candid moments unseen. Once we reunited, we rounded the bend to Fisherman's wharf and in the disguise of tourist you can take a photo of anyone and everyone unquestioned. It was like a non stop carnival, elevated from the gaudiness of cardboard thin facade to magic by the sheer amount of activity. Carousel horses bobbed past, a girl bounced into the air and magical started gathering a crowd. We broke through the mass for a view of the infamous Alcatraz, then as we turned toward the platforms where sea lions laze in the sun a man walked past with two iguanas on his head, it was no street act, he was just on a stroll. We could here exclamations from uncensored children as he strode into the crowd, necks flicking back in double takes until he was out of sight.
Enough excitement had we sought out dinner before returning exhausted to the luxury of a warm bath, a white robe and a hotel bed with five spare pillows.